Testing

BEFORE STARTING ICEPT TESTING
What is the VFL Questionnaire for?
The VFL Questionnaire provides an indication of how your child is doing at school. It should be filled out by the parent or teacher (or both, since quite often the teacher will see things differently from the parent). It is particularly useful to take with you if you are visiting an optometrist or other health professional regarding your child's learning difficulties since it can take a long time to gather this information in the clinical setting – quite often you might not have even thought about some of the issues. It also provides a first step towards identifying any problems.
Will I get a report?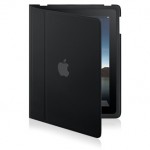 The iCept application will generate a pdf report summarizing the findings of the testing on the iPad and make some training recommendations. The iCept Report can be emailed to you for printing should you wish to discuss the findings with the school or others. The report describes each area tested and how it could be affecting your child's performance. Usually you should proceed with the training recommendations made in the iCept report but the final decision should be made after considering all relevant factors to your child's learning problem including their physical health and near vision. If in doubt, re-test again in 6 months time…..it's free!
Is iCept testing available on an android tablet?
Not at present.
Can iCept be used by schools?
Yes, every school should have iCept! The testing software on the iPad has been designed so that it can be used by parents or schools. It is equipped to manage a large database of students making it ideal for classrooms, schools or special education services (eg. RTLB's, RTLit's) who go between schools. The testing is very simple and requires no special training – just start & run. A voice-over is used for each test to provide instructions for the student on what to do.
What if my child is below 7 or above 17 years of age?
The iCept tests should not be performed on children under the age of 7 years old, however it can be used for those over 17 years of age. In the case of the latter, the scores will be compared against a 16 or 17 year old student since this is usually when the skills have reached adult maturity. This is probably a fair comparison up until around 25 years of age, however between 25 to 30 years of age most of the skills tested may start to decline albeit slowly! It should be noted a small number of 7 year old students who exhibit significant development delays may struggle to engage with the iCept test procedures.
Can these tests be used in other countries?
The control database was gathered in New Zealand, however all students show a similar developmental trend. A "Borderline" category (16-25th percentile) is included to help account for any variation. In the case of a "Borderline" result then a decision must be made about whether or not to include this skill in the training programme.
AFTER ICEPT TESTING
What if the testing results are borderline?
If the results are generally good but there is a borderline finding then you need to consider whether or not your child seems to have a problem in that area before proceeding with training. If the iCept results are generally poor and there is a borderline finding it is best to include this for training – since training is indicated anyway, and such problems often group together. If in doubt re-test again later.
My Child only failed part of a task, do they still need training for this?
YES, if only part of the task was failed this should still be selected for training. Examples:
* Fails "Eye Track: Left" but passes "Eye Track: Right" and "Eye Track: Centre"
* Fails Visual Span on one side (left or right)
* Fails "Visual Count: Basic Response Time" but passes "Visual Count: Response Time/Item" & "Visual Count: Accuracy"
Which Eye Tracking activity should I select?
If your child fails on the "Eye Track" testing then select the "Eye Track:Voluntary" task when setting up the training programme. Do NOT select "Eye Track:Fixation" or "Eye Track:Reflex" as these should only be attempted with professional advice following an assessment with an eye tracker.
How do I purchase training?
The optometrist or school may set up the training programme for you. If you are purchasing the training independently however this can be done on the iPad by selecting ICEPT TRAINING and creating an account.