Home
Studies show up to 70% of students with learning difficulty have a vision problem.*
---
This is because vision involves more than just seeing the small letters on a distance chart. Academic tasks such as reading and writing also require good near vision which means that vision up close must be clear, single and steady. In addition to this, a number of other skills are also important such as eye tracking & sensory perception which do not fully develop until well into the teenage years! A problem in any of these aspects of vision can create a barrier to learning making it difficult for students to progress at school.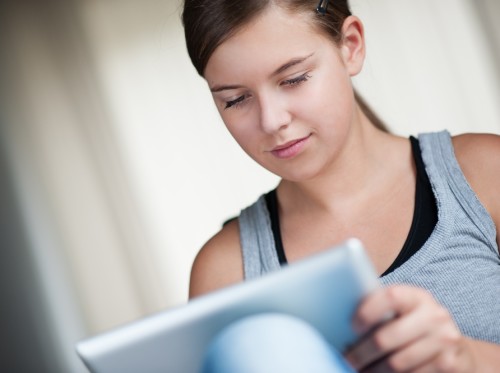 Fortunately such problems can be identified and treated. Find out how we can help with our  3 Point Check Test for schools and a FREE iCept app for testing eye tracking and low level sensory perceptual skills.

*References
1. Dusek W, Pierscionek BK, McClelland JF. A survey of visual function in an Austrian population of school-age children with reading and writing difficulties. BMC Ophthalmology 2010, 10(16).
2. Shin HS, Park SC, Park CM. Relationship between accommodative and vergence dysfunctions and academic achievement for primary school children. Ophthalmic & Physiological Optics 2009, 29(6):615-624.
3. Chen A, Bleything W, Lim Y. Relating vision status to academic achievement among year-2 school children in Malaysia. Optometry 2011, 82:267-273.
4. Grisham D, Powers M, Riles P. Visual skills of poor readers in high school. Optometry 2007, 78(10):542-549.